Goal setting can help you stay organized, stay on track during your day-to-day activities, and focus energy on specific strategies and areas of your business. 
The timing is perfect for mapping out some very targeted goals to focus on in the new year. But what does good goal setting look like? Here's a quick guide on how to set SMART goals and achieve them.
What are goals, anyway?
Goals are ideas for the future that a business envisions and commits to. Goals can then be broken down into actionable steps that will lead to the desired result. From there, you can create strategies that will help you achieve these goals.
Start shaping your goal strategy by asking yourself:
What is the goal?

Why do I want to achieve it?

How will I make it happen?
Now that you have a general idea of what your goals are and why you want to achieve them, let's take it a step further and get a little more specific. We recommend using the SMART method.
SMART business goals
Specific, attainable, and measurable goals lead to higher performance and productivity than broad, generic ones. 
Start by understanding the SMART method, a proven way to assess your goals and improve your ability to reach them. 
SMART is an acronym that stands for: 
S

pecific

M

easurable

A

ttainable

R

ealistic

T

ime-sensitive
Write down your goals and then define each of the SMART characteristics to establish goals that will help your company grow. Then, write out some steps you will need to take to reach these goals. 
It's important to note that as you progress, you may need to adjust your goals — and that's okay! It's all part of the process.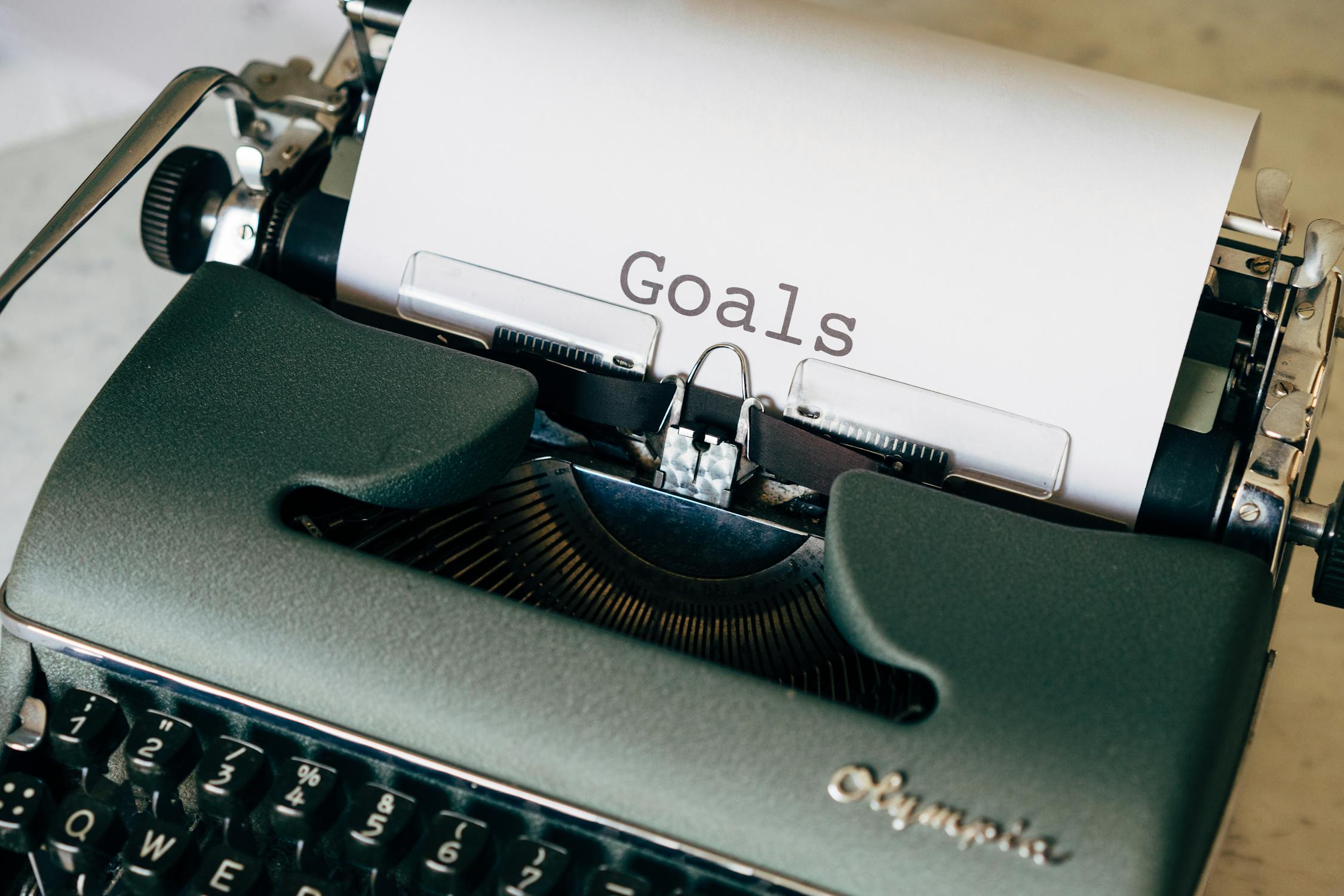 How to set SMART goals
It can be hard to know where — or how — to begin when setting your business goals. To help you begin writing goals that are more clearly defined, we have included an example to take you through the SMART process.
Let's say, for example, you own a gym and want to focus on this generic goal: I want to increase my profits in 2021.
Now let's make it SMART:
Specific — I will increase my gym's profit margin from fitness memberships by 35% within the next six months by offering a seven-day gym pass to new members and automating follow-up campaigns to retarget interested prospects.
This has much more specificity and establishes what you are really wanting to accomplish and how you plan to do that. In this case, you plan to see a growth in profits by placing emphasis on customer acquisition and new membership sales.
Measurable — I will increase the sales of new memberships over the next six months by 35% and improve the attendance of those members from an average of 8 visits per month to 12 visits.
Establish concrete data that you can track in order to assess your progress. If that's monthly attendance, use a system that tracks when your members visit and use it to populate your average attendance every month. Closely monitor your key performance indicators to also track things like total membership sales, conversion rates, costs per lead, and ROI.
Attainable — Offering a seven-day gym pass to new members to increase customer acquisition and generate more interest in physical attendance.
This is an attainable strategy — it won't take you long to get a free trial program off the ground. A free trial will allow your new members to try out the equipment without feeling pressured. This gives them the chance to fall in love with your fitness center (and gives you the chance to win them over with your world-class customer service!).
Realistic — Does 35% look like a realistic figure? As great as it sounds to increase your profits by 200%, you want to set goals that are realistic. If you set goals that are impossible, you'll lose the motivation and morale of your team.
Time-Sensitive — Within the next six months.
By focusing on a set time frame, you are giving yourself a date to reach said goal.
Keep in mind that you will want to set attainable milestones that can be celebrated to motivate your team as you work within that time frame. Measuring success isn't possible without identifying milestones meant to help reach your goals in 2021.
Conclusion
If you're ready to start taking steps toward your business goals, don't lose that momentum! Contact the industry experts at UpSwell to get a free marketing assessment. 
We can help you get a better grasp of your current marketing efforts, set SMART marketing goals, and strategize your ideal marketing mix for the new year.